Domestic Shipping
We offer FREE shipping within the United States (5-7 days). All orders will be shipped within 2 business days of the order being placed on our website.
Returns
We accept returns of all unopened products for 30 days following receipt of your order. All returns must be approved before returning the item. Due to the nature of the products that we sell, we cannot accept returns of any used items. Shipping and Handling Charges are NOT refundable.
Please contact us at [email protected] to request your returns.
DO NOT SEND ITEMS TO THE ADDRESS ON THE LABEL.
International Shipping Prices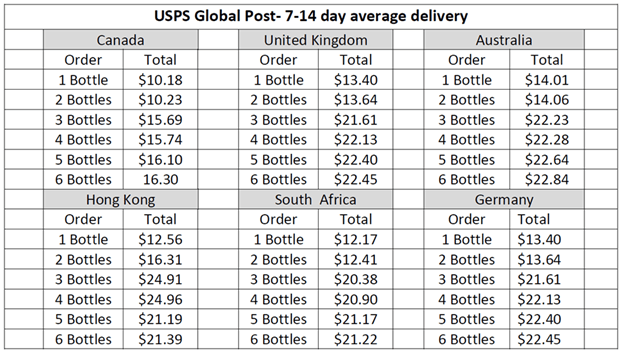 Shipping turn around: 7-14 days.
Shipping prices will vary depending on the country.
Note: Shipping prices are updated with the most current pricing available but are subject to change without notice.